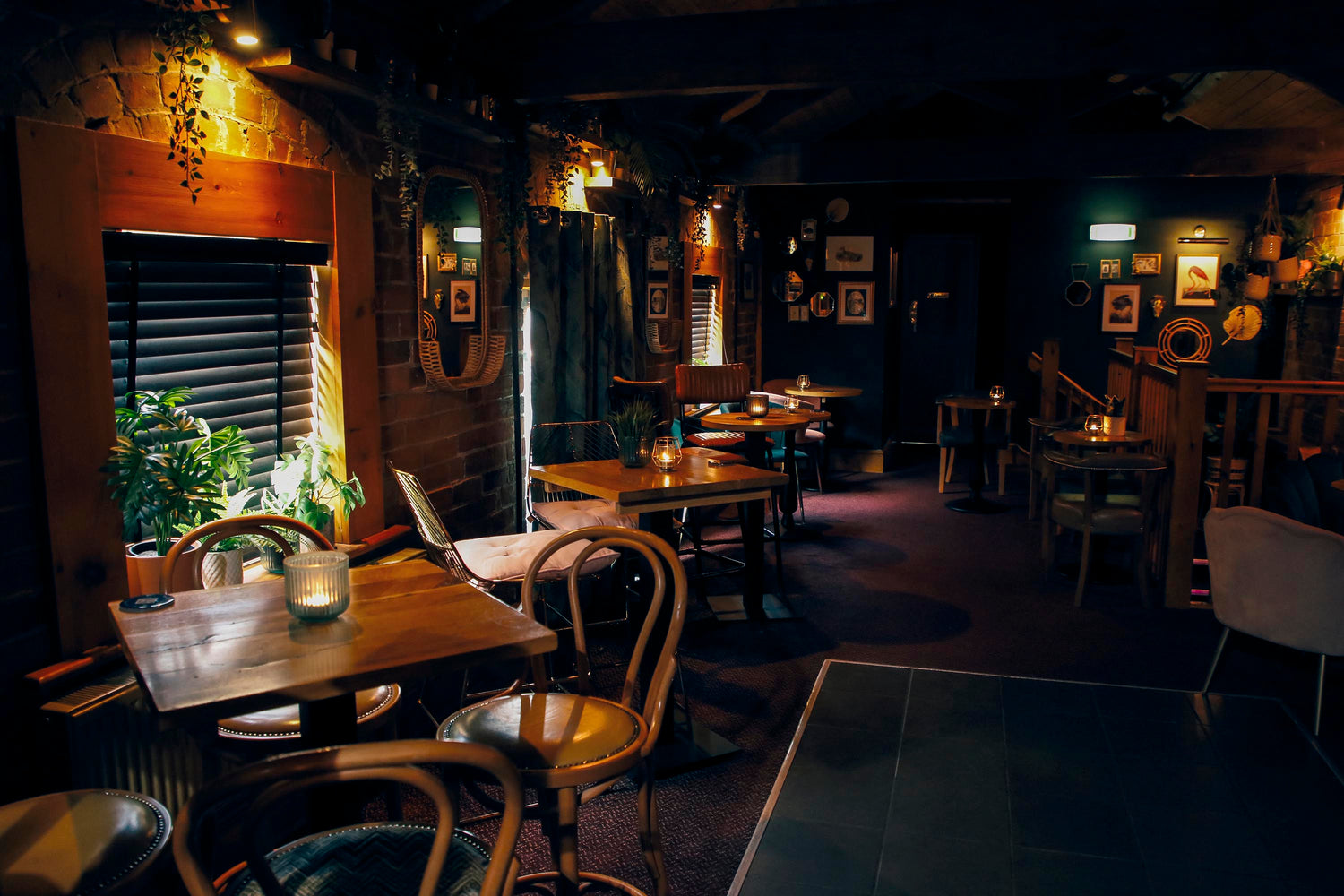 WHITETAIL PRIVATE HIRE
HIRE WHITETAIL EXCLUSIVELY FOR YOUR PRIVATE PARTY!
That's right, you can enjoy the entire bar and room, exclusively for you and your guests!
Drinks packages and buffet menus are available for your event.
Click on the link below to book!
BOOK HERE
WHITETAIL BOOKING INFORMATION
Welcome to Whitetail, the newest cocktail bar in Redditch, through the little black door at the back of The Hart Pub.
The room comfortably seats 20 - 40 guests but holds up to 50 guests with standing space.
The hire fee is the cost for the room, this is not deducted from your food or drinks order.
We have food and drink packages available and can be booked up to 10 days in advance.  Please note, food is unavailable in Whitetail unless a package is pre-ordered.
No Under 21s after 5pm.  We operate challenge 25 on the evenings. 
No External food and drink can be served on the premises other than celebration cakes.
Whitetail is accessible via stairs, unfortunately we do not have disabled access to the room.
The Details
Whitetail is available and accessible for decorating 30 minutes before your booked time.
You are welcome to bring balloons and cake (no confetti, sprinkles or blue-tac applied to walls).
We ask for an additional £100 pre-authorised fee to cover a breakages and cleaning fee of anything where standard cleaning procedures are not enough impacting on other bookings. 
You can add on party food and arrival drinks through our pre-order system
The room allows background music through speakers.
The Whitetail cocktail and drink menu is available on our website.  The menu is a reduced menu and does not include draught beers.
We can not wait to see you soon - The Whitetail Team!
T&Cs;
Full payment of the venue hire fee is required to secure your booking. Food and drink pre-orders and payments are required 10 days before your booking.
Cancellations
1. Notice of cancellation must be made in writing via letter or email by the Hirer and will become effective on the date received by Whitetail @ The Hart Pub
2. Venue hire and deposit charges are non-refundable in the event of a cancellation.
3. Transfers are available to a date within 3 months of the original booking date (subject to availability) as long as 21 days notice is received.
4. If you do need to cancel or transfer outside of the 21 days notice, the Venue Hire fee is non-refundable or transferable however food charges will apply as below:
Up to 7 days prior 75% of the quoted price.
Less than 7 days before the event 100 % of the quoted price.
The above shows the proportion of the pre-reserved charges that will be invoiced and charged should you cancel your booking.
5. No refund or allowance shall be made by Whitetail if fewer persons attend the event. No reductions will be permitted should attendees fail to show up for the function.
6. Whitetail & the Hart Pub reserve the right to amend any aspect of your booking if there is a change in circumstances outside of the Venue's control, including any incident of force majeure.