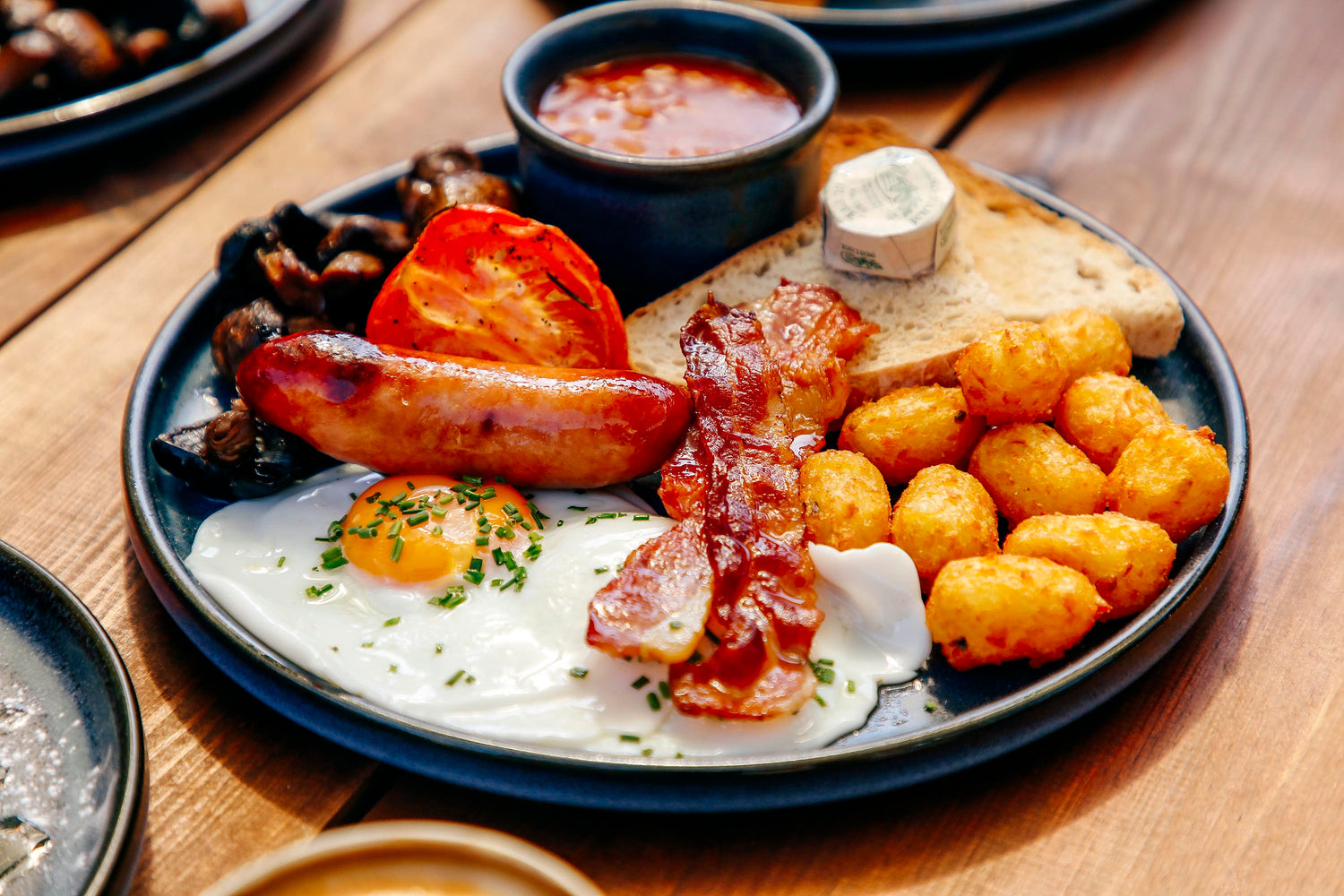 BRUNCH AT THE HART
Serving up signature dishes including our newly developed American Breakfast Bun.
We'll also be plating up the usual old faithfuls such as Full English breakfasts, Full Vegan breakfasts, Loaded American style pancakes, Eggs Bennies, Smashed Avo and plenty of cracking veggie & vegan choices too.
We've also launched an exciting range of Brunch cocktails including an outrageously delicious Hart 'Bostin' Bloody Mary, Peach & Cinnamon Bellini and classic Mimosa.
Serving Brunch
9am - 5pm Monday - Friday
9am - 12pm Saturdays & Sundays
BRUNCH MENU
THE HART BOSTIN' BLOODY MARY
Prepare for the extraordinary, the outrageous: you have never feasted on a more extravagantly packed Bloody Mary nor tasted a more peculiar delicacy than: The Hart BOSTIN' Bloody Mary
The Hart Bostin' Bloody Mary is an over-the-top unconventional twist on a brunch
favourite.
It includes a fine balance of over fifteen herbs and spices in a secret blend, topped with a range of seasonal pickles and vegetables on a skewer.
The very best way to start the day or recover from the night before!